New learning magement system
Brightspace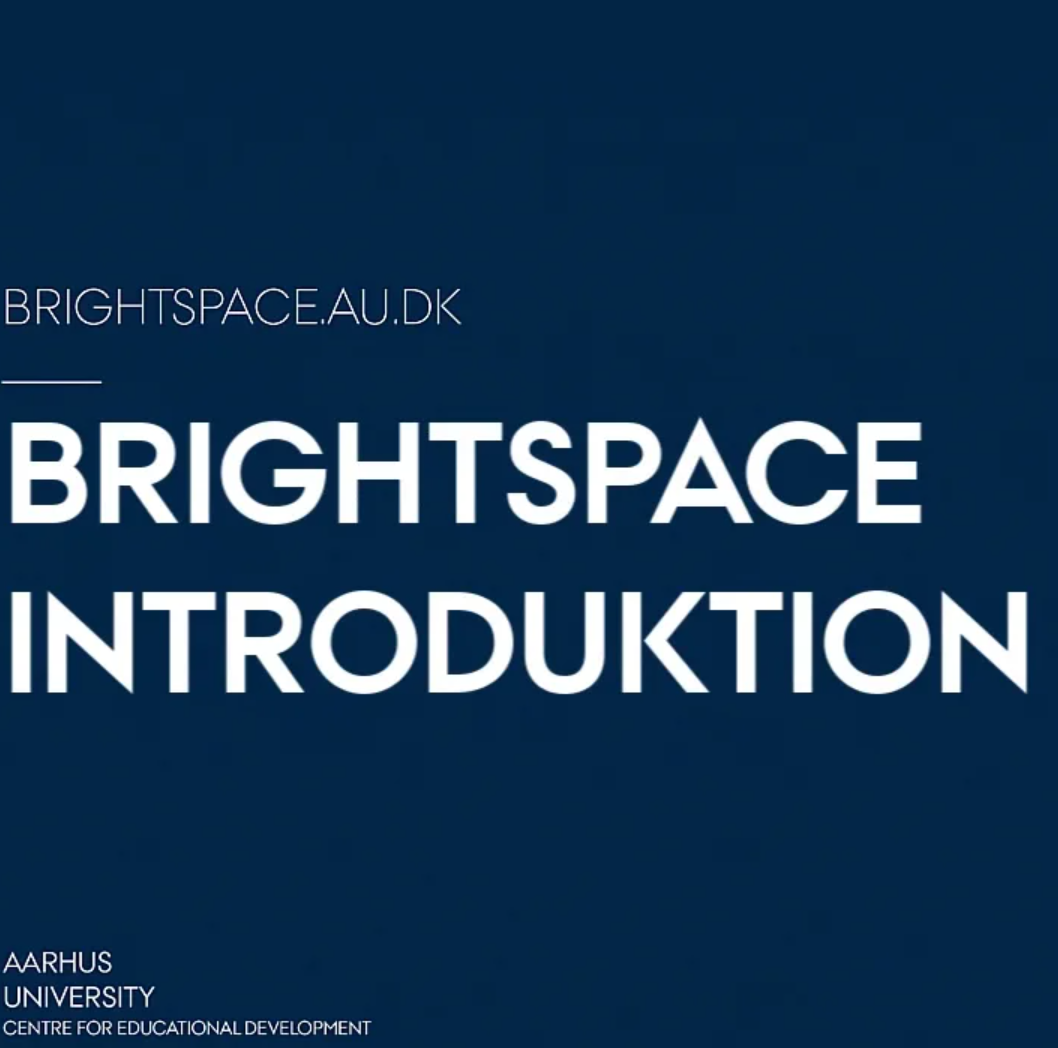 At the beginning of April, you will gain access to our new learning magement system - Brightspace, to start learning the new system and building your course/courses. To help you get started with the new system, you will be offered training in the second quarter of the year and August. You can also get individualised assistance with the setup.
You can read more about the training in Brightspace, news, and other information about the implementation here. More information and registration for the training will be made available at the beginning of April.
What happens to the old courses?
The Blackboard courses' content from the autumn semester 2020 and the spring semester 2021 will be automatically moved to Brightspace. However, the content will be available for employees only. Older courses will be archived during the autumn, and Blackboard will subsequently be shut down in November 2021.
Since everything will be archived, you can still request access to old content if you need to at a later point in time. This option will be made available at the end of October via a form on the above-mentioned study systems page on the staff service portal.
Video introduction to the system
Centre for Educational Development has created a short video that provides a sneak peek into the system: https://vimeo.com/497399962. By clicking CC, you can enable and disable English.
Best Regards,
Jens Bennedsen, Acting coordinator for the Brighspace implementation at NAT and TECH